Village Pool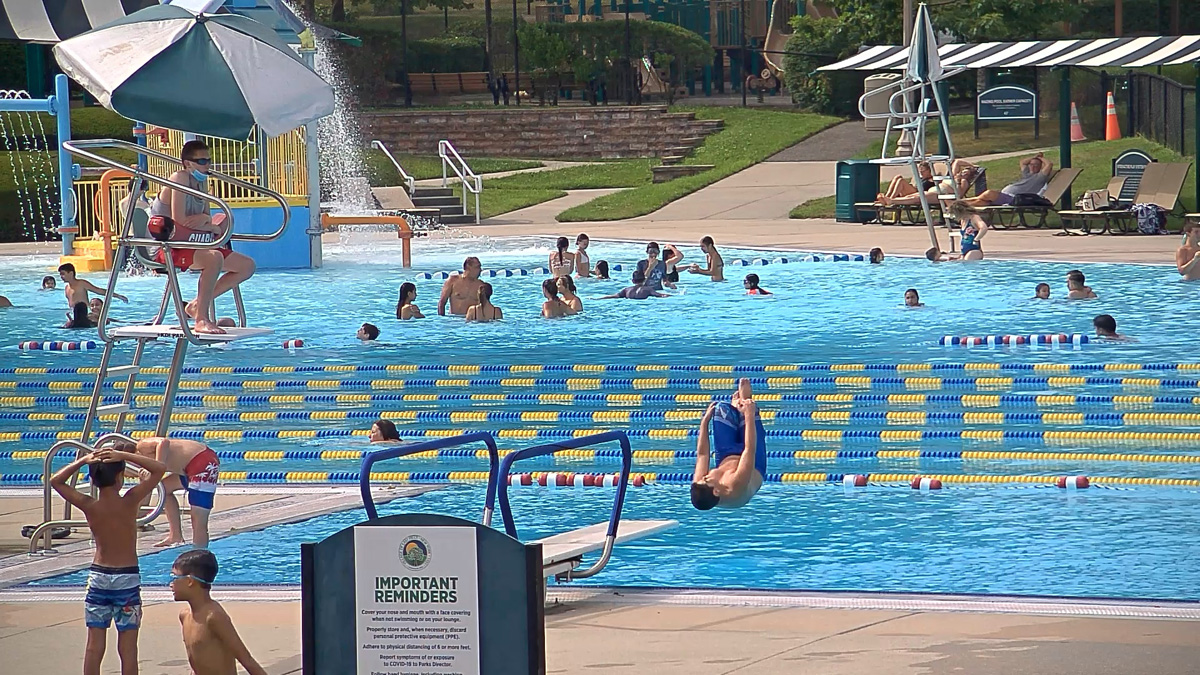 I am pleased to provide our plan to open the swimming pool for the 2020 season beginning Monday, July 6, 2020. At the pool, multiple safety and health measures will be implemented. We ask your cooperation with wearing masks and keeping the 6ft. social barrier, among other restrictions.
Since we have 2,300 homes in our village and we wanted to give every family as much access as possible, we decided to offer two-hour sessions daily, limiting the number of sessions for each household per week.
Each residence will be allotted three two-hour sessions on weekdays and one on the weekends to each household. If there is low usage because of COVID-19 concerns, we will adjust the limitations. Conversely, if – and we certainly hope not – the number of COVID-19 cases rise in our community we will also have to reconsider the limitations.
We created a sign-up requirement on-line.  Every Friday morning beginning at 9am, with this Friday, July 3rd, being the first day, residents can sign-up online for the following week, Monday-Sunday.  Residents can continue to sign up throughout the week for sessions that are available.  Each day, we will have three sessions: 10am to 12pm, 1pm to 3pm and 4pm to 6pm. We are limited by the State and safety guidelines to 200 residents per session in order to comply with the 6ft. social barrier. The steps will be all temperatures will be taken, health questions and waiver forms signed; and park cards scanned. The link to register on Friday mornings and reserve your spots online is: https://villageofeasthills.funfangle.club Please Note: the link will not be active until this Friday, July 3rd, at 9am.
Please see the details of the plan here and if your family decides to use the pool take every precaution to ensure safety.
With my best wishes,
Michael Koblenz