Characters in the Park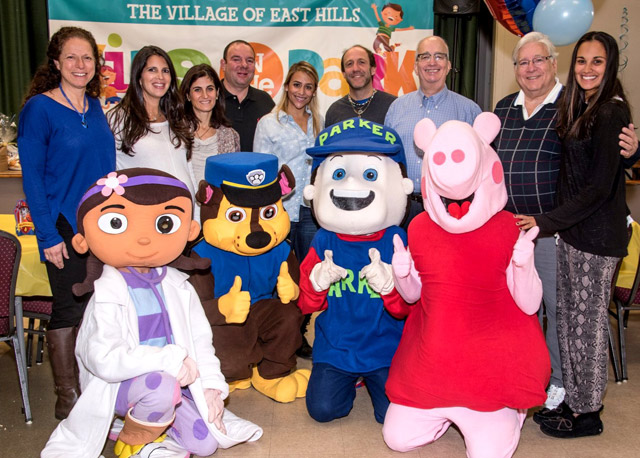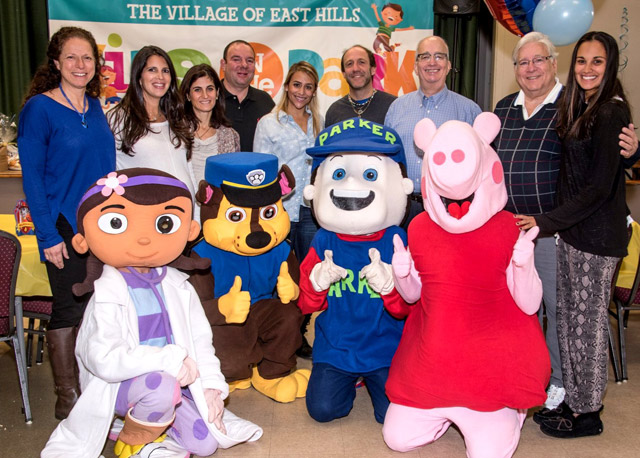 Shown with characters from left to right are, (l-r) Trustee Clara Pomerantz, KIP Chair Robyn Brattner, Trustee Stacey Siegel, TONH Councilman Peter Zuckerman, KIP Committee Member Ellie Tulumba, Trustee Brian Meyerson, Deputy Mayor Manny Zuckerman, Mayor Michael Koblenz & KIP Vice Chair Alethea Shapiro.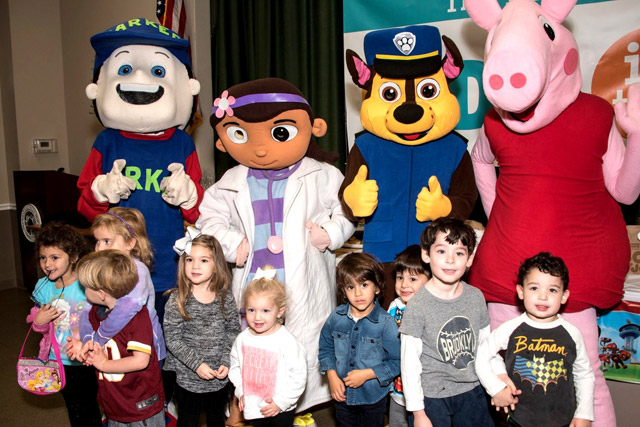 The Children Enjoy the Characters who Attended the Breakfast and Lunch in East Hills
For the first time ever, East Hills announced one event and then had to add two more seatings in the theatre because of the popularity. Every seat was sold out. The Kids in the Park Committee had an overwhelming success with characters during breakfast and lunch. The youngest and newest members of our community turned out in droves. Everyone was happy; everyone reported having a terrific time. Thank you, Kids in the Park Committee! More official photos to follow each day!