Kids in the Park Holds Another Terrific Party!
On December 20th, the Kids in the Park Committee celebrated its best year to date with a holiday party in the theatre. The kids joined in a conga line, danced and had all-round fun. The event featured a musical performance by Darlene Graham, a magic show, balloon twisting, face painting and special character appearance by Olaf. Mayor Koblenz, who attended the event said "everyone in East Hills is fortunate to have our Kids in the Park Committee run with such precision. Thank you to the committee for bringing added vibrancy to our community. It's another aspect of East Hills that make our Village special."
The Officers and members of the Kids in the Park Committee include: Robyn Brattner, Chair, Alethea Shapiro, Vice Chair, Celia Ayenesazan, Risa Eshaghian, Rachel Fernbach, Tracey Fiddle, Jodi Golden, Rachel Liebman, Jackie Matalon, Danielle Pradas, Elyse Sentner, Shahrzad Taherian & Ellie Tulumba SUPERVISING TRUSTEES: Manny Zuckerman, Deputy Mayor, Clara Pomerantz & Stacey Siegel.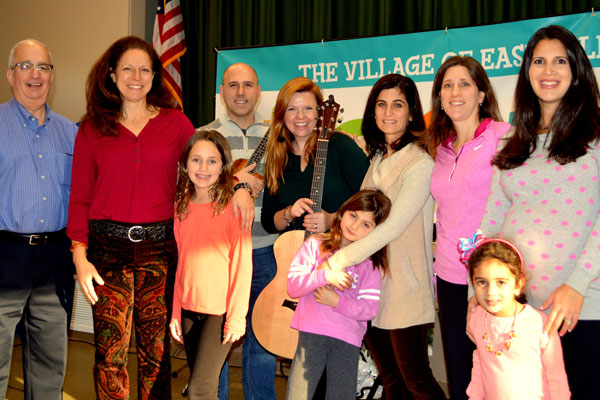 From Left to Right are shown: Deputy Mayor Manny Zuckerman, Trustee Clara Pomerantz, Sarah Fernbach, Chris Graham, Darlene Graham, Tori Siegel, Trustee Stacey Siegel, Co-Chair of Kids in the Park Rachel Fernbach, Co-Chair of Kids in the Park Robyn Brattner, Alexis Brattner.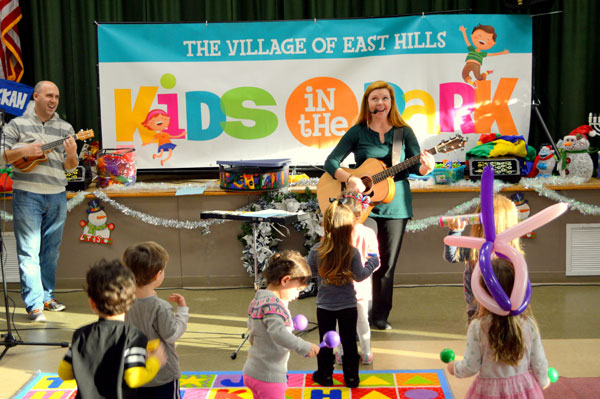 Singing and Dancing, Playing and Enjoying!
Adorable Zoe Rose Tabar and her mother are shown at the event with one of the Supervising Trustees, Clara Pomerantz.