Extraordinary 85th Art Show for Residents Held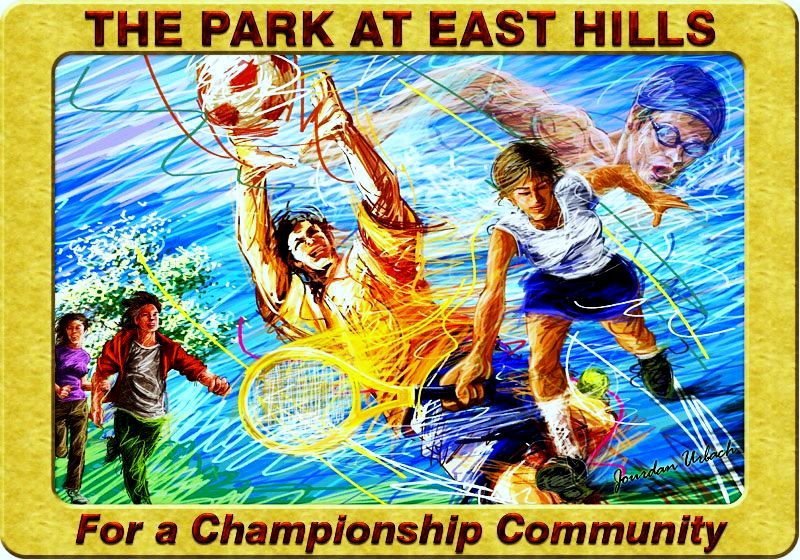 Above as shown, the fine art of our Jourdan Urbach, resident, when the park opened. The Village of East Hills celebrated its 85th anniversary on September 3rd at the East Hills Park. As part of the spectacular celebration the residents of the village were invited to submit their artwork for display.
Media for the exhibit was limited to painting, photography, graphics, drawing, pottery, and sculpture. Crafts are not included in this exhibit. The display was held on September 3, 2016.