Wellness Day Devoted to Lifestyle in East Hills
On Sunday, August 14th, the Village hosted its annual "Wellness Day." Originally begun last year, Wellness Day is designed to inspire residents on a physical, mental and spiritual level to lead healthier, happier lives. There were nutritionists on site, yoga and fitness classes as well as informational exchanges. The event was organized by Trustee Clara Pomerantz. Exhibitors included, among others, Dr. Ali Gilbert, Equinox, GymGuyz, Comprehensive Animal Care Center, Laura Burak Nutrition, Yoga by Ora, Sari Flesch Woman's Discussion Group, Mathnasium of Roslyn, Pinnacle College Consultants, and Got Checked. In addition to a fitness center, the Village offers residents weekly Yoga and Krav Maga fitness/self-defense classes as part of our efforts to promote wellness.
Mayor Koblenz said "Once again, we all thank Clara for being so instrumental in holding a day to promote our health and well-being. The booths were both informative and helpful in learning about the many products and services that can add to our already enviable lifestyle."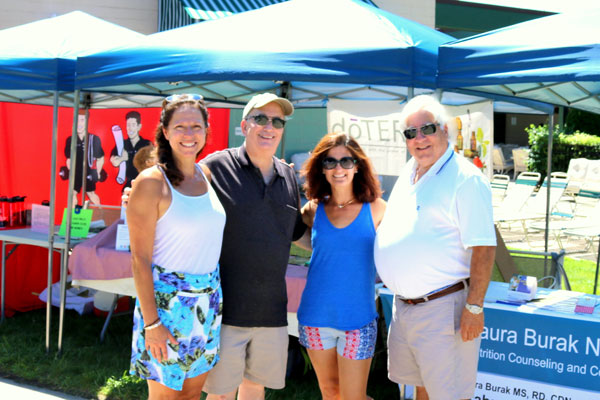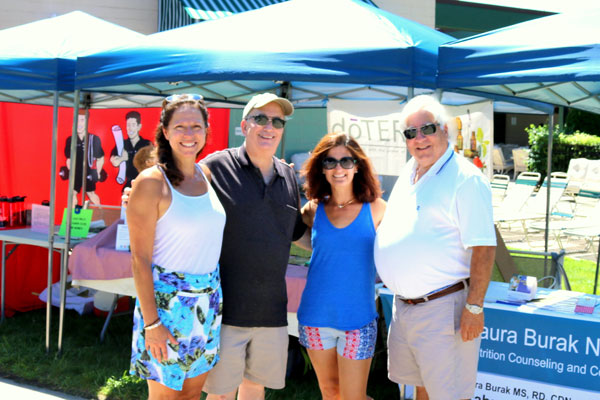 Celebrating Wellness Day – Mayor Michael Koblenz, right, is joined by Trustee Clara Pomerantz, who headed-up the day dedicated to health and well-being, Deputy Mayor Manny Zuckerman, and Trustee Stacey Siegel.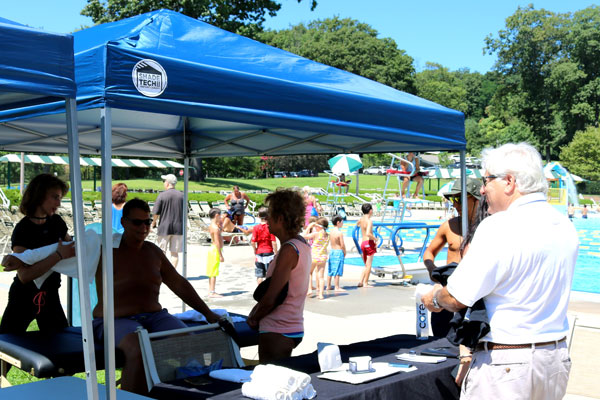 Mayor enjoys seeing one of the many booths.