Green Day, Great Day!
On Saturday, August 13th, 2016, the Village held its annual "Green Day." Trustee Clara Pomerantz designed this special annual event to inform residents about the latest information on how to become more environmentally aware and impactful. Exhibitors included Home Depot, NYS Public Service Commission, Roslyn Water District, You Save Green, Essential Rose, Arbonne, NRG Solar, and Town of North Hempstead. Whole Foods Market donated a gift basket which was raffled off. Rally Motors also provided hybrid cars highlighted by the futuristic BMW i8 confirming that you don't have to sacrifice style to support the environment. The Village has established a recycling program and East Hills Public Safety patrols the Village with hybrid cars. Both help to reduce our carbon footprint. Mayor Michael Koblenz thanked Clara for "Her fine work in planning and implementing an important program for the Village. It makes everyone more aware of the programs and products available to safeguard our environment."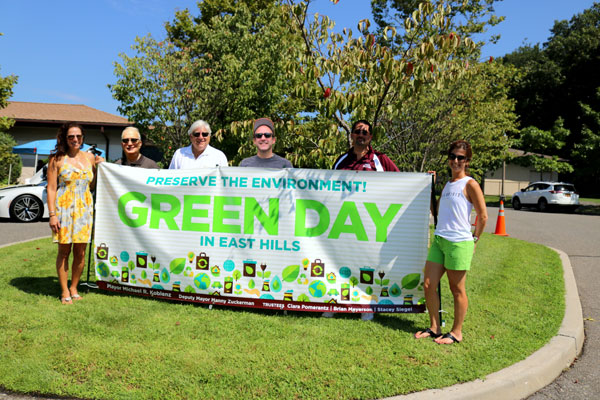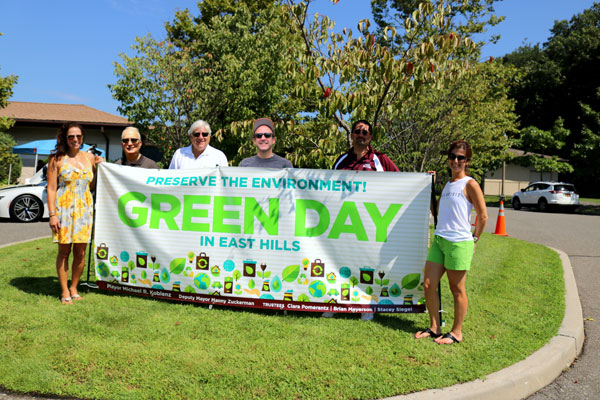 L-R with Mayor Michael Koblenz third from left, Clara Pomerantz, who heads the program, Deputy Mayor Manny Zuckerman, Mayor Koblenz, Trustee Brian Meyerson, and Trustee Stacey Siegel.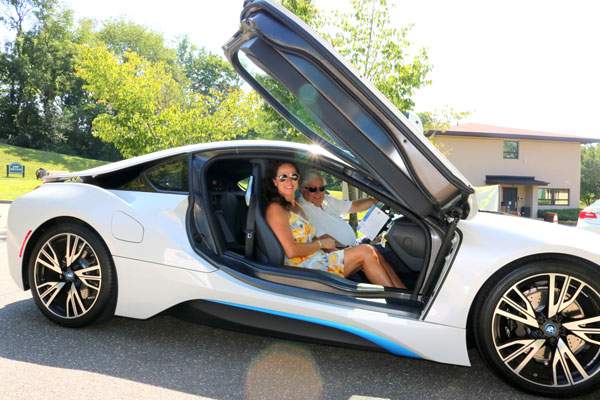 Trying out one of Rally's newest hybrid BMW sports cars was Mayor Koblenz and Trustee Pomerantz, head of the Green Day Program.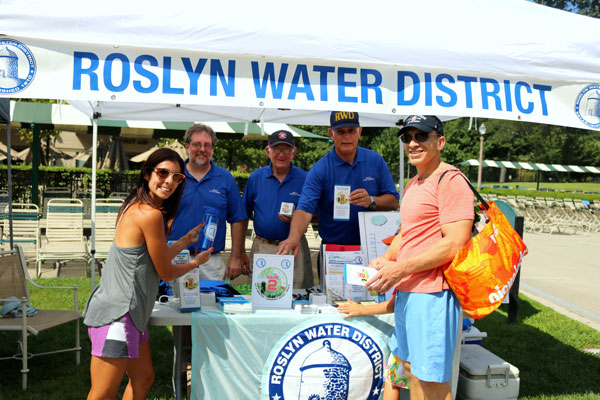 One of the several booths was run by Michael Kosinski, Chair of the Roslyn Water District, Commissioner Sandy Klein and Superintendent Richard J. Passariello.