A Superb Softball Competition!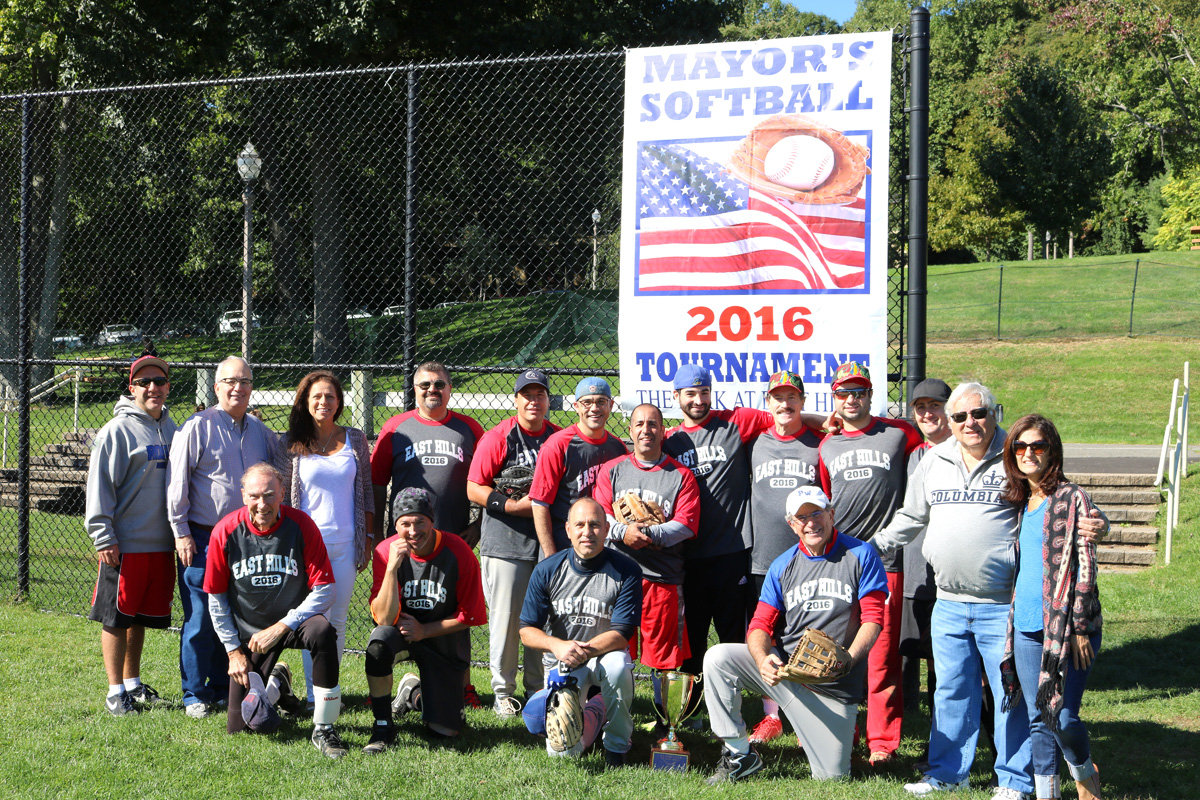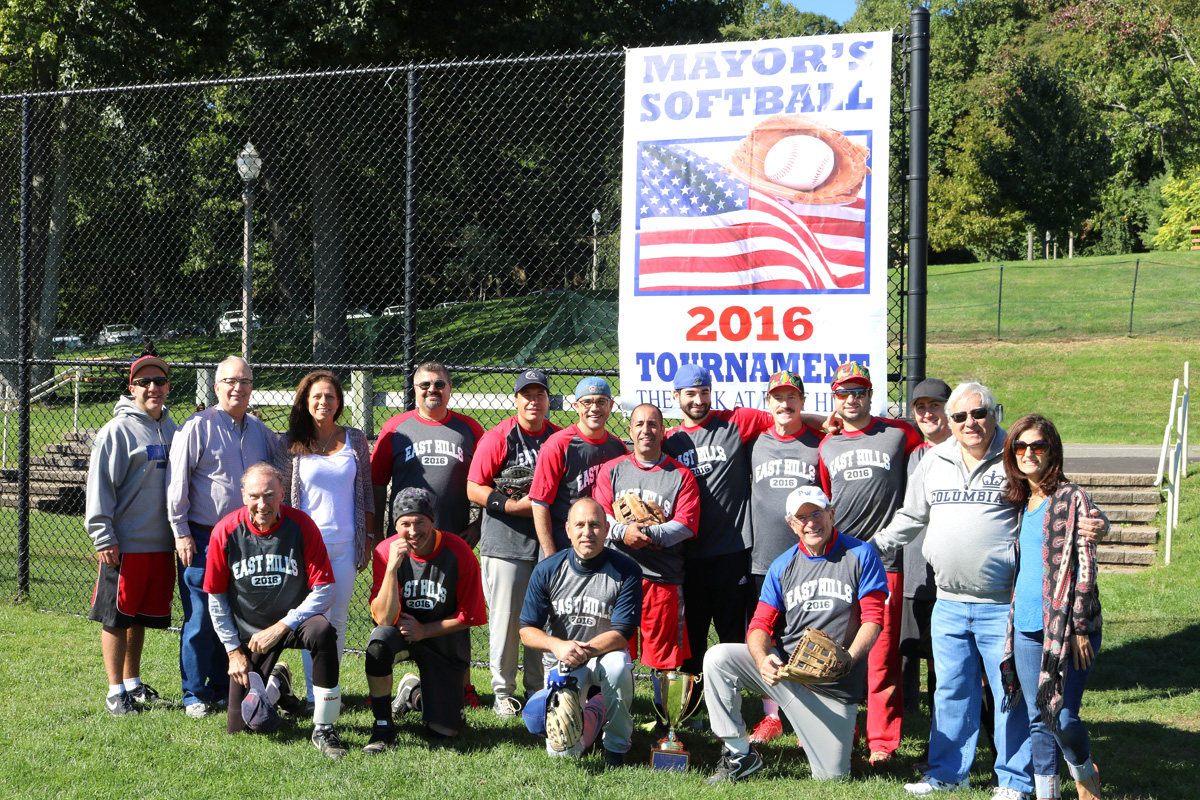 Gary Cohen was the winning captain, once again, in this, the 15th Mayor's Trophy Tournament. This is Gary's fifth championship.  In this competition, the format was changed to include solely four teams. Doubleheaders were also included to determine who qualified to get to the final. If teams were tied after 2 games a third game would be played to get to the final. Stew Faden's team won two games straight and then faced Gary Cohen who needed a third game over Scott Daniels team (7-1)to reach the final.  Gary Cohen's team won in the final game by a commanding score of 12-3, in the championship game played it East Hills park on September 25, 2016.  Co-founders and Co-Captains Stu Faden and Peter Wagner were pleased to please to ovesee the 15th Mayors Trophy Tournament, and thanked the board, and Mayor Koblenz for their continued support.
The victorious team will includes: Michael Ratner, Edward Berman, Greg Zucker, Lee Tannenbaum, Devin Cohen, Gary Cohen -Team Captain, Brett Cohen, Bobby Bott, Evan Spelfogel, Marc Kono, and Peter Wagner. Not shown are Ken Fabricant and Eric Shoicket.