Game On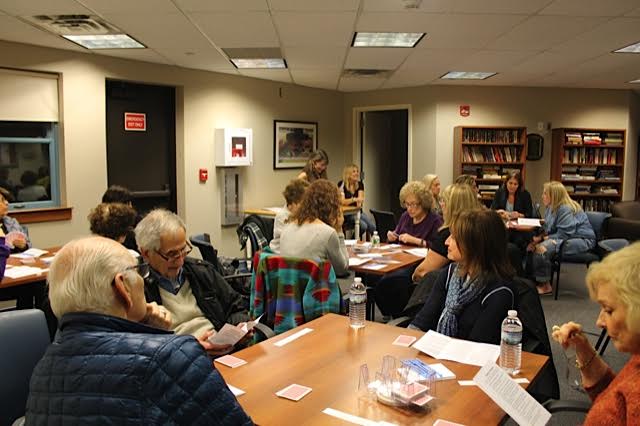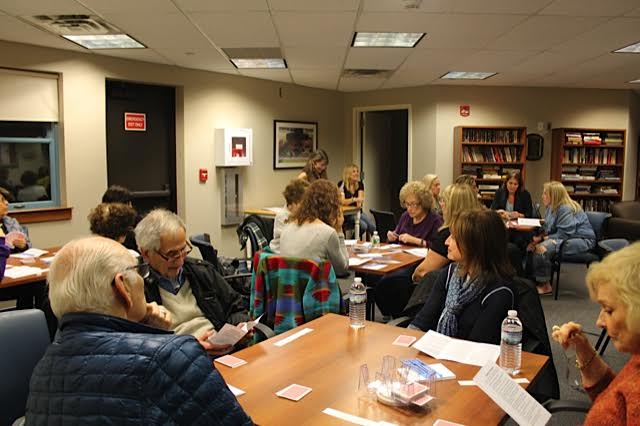 On Thursday, October 19, 2017, the new "Community Events Committee" in East Hills held its inaugural "Game Night." Whether residents were novices or veterans, they were invited to the Village Lounge at Village Hall to try their luck. The games in the evening included Canasta, Mahjong, and Bridge.
Mayor Koblenz commended the chairs of the new committee, Gale Steinman and Sue Lippe for their "ingenuity and great creativity."
Supervising Trustee, Stacey Siegel, who assisted the co-chairs, added: "Game Night is a wonderful way to bring members of our community together, to learn canasta or enhance skills, but importantly to just have fun. I also thank Gale Steinman and Sue Lippe for making the event happen. We look forward to many more community-building functions."
Co-Chairs Sue Lippe and Gale Steinman responded: "We are thrilled to have launched the newly formed Community Events Committee with Game Night. Over 40 members of our community came together. We can't wait for next week to continue the competitions!"
Game Night will run for 5 weeks, on Thursdays, as follows: October 26, November 2, November 9, and November 16, 2017. The games will be played from 6:15 pm to 7 pm when there is a 45-minute Canasta instruction period followed by open play until 9:30 pm.
The Committee invites all interested residents to join who have specific experience or interests in film, video, or other technological focus. Residents can send contact info to vehcommunityevents@gmail.com.