A Sign of the Times!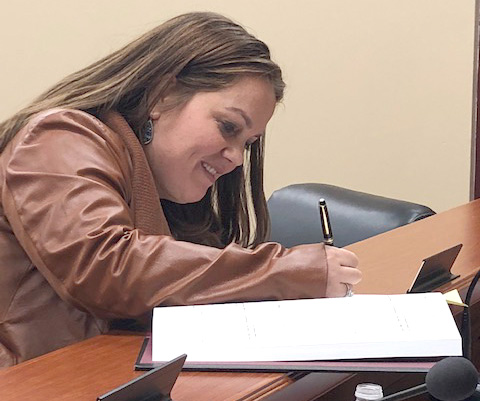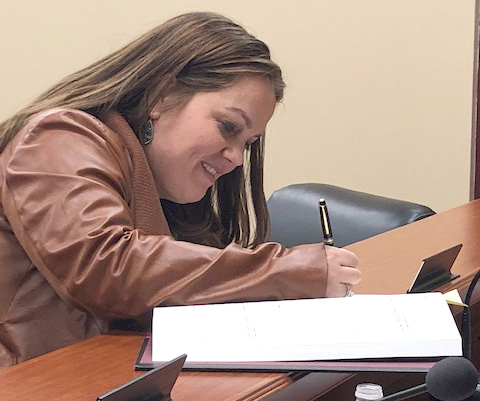 On Tuesday, November 13, 2018 widely respected counsel Rachel Liebman was appointed by Mayor Michael Koblenz as Alternate Prosecutor. After being sworn in by the Mayor, Ms. Liebman signed the Oath of Office. In this role she will appear when other prosecutors are unable to attend a court session. "Rachel Liebman has all the finest and most admirable qualities which are required for the post" said Mayor Koblenz.
Ms. Liebman currently serves as a Deputy County Attorney for the Nassau County Attorney's Office where she prosecutes child abuse and neglect cases on behalf of the Nassau County Department of Social Services. Prior to joining the Nassau County Attorney's Office, Ms. Liebman was in private practice where she worked as an Associate Attorney for a matrimonial law firm. She graduated from American University, with a B.A. in Interdisciplinary Studies: "Sports Media & Law," and attended St. John's University School of Law, graduating in 2008. While in law school, Ms. Liebman served as Executive Board Member of the acclaimed Polestino Trial Advocacy Institute and was a member of the St. John's Law School Child Advocacy Clinic. Ms. Liebman began her legal career as an intern for the Honorable Zelda Jonas of the Nassau County Supreme Court, and later served as an intern for the Queens County District Attorney's Office.