Friends for Friends Program Recognized at East Hills!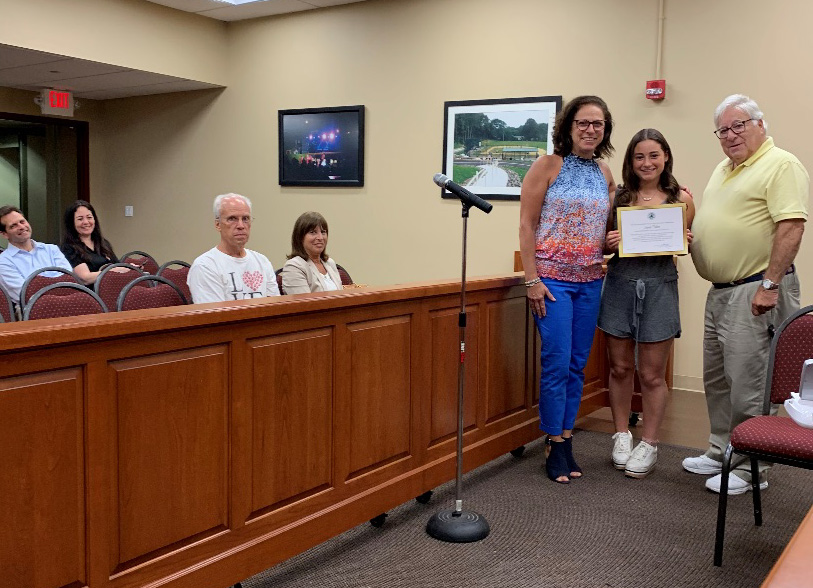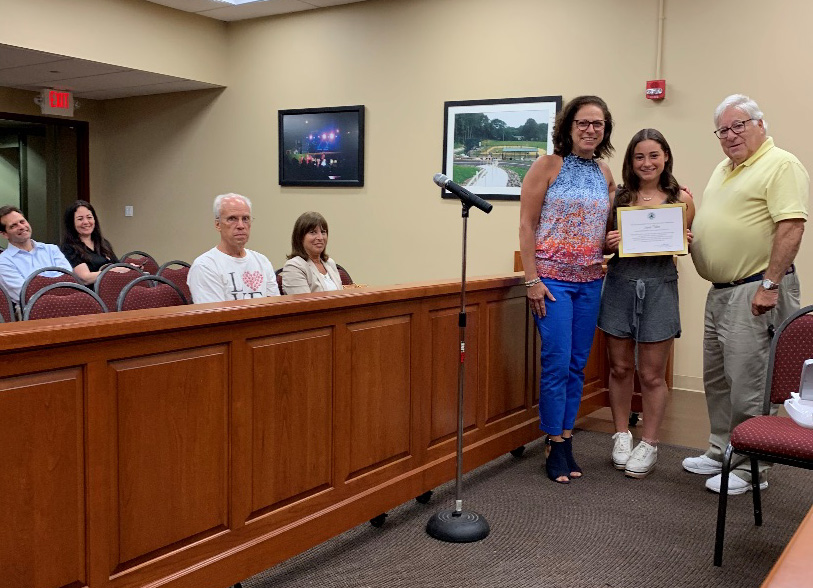 Mayor Michael Koblenz and Oversight Committee Trustee Clara Pomerantz presented a commendation to Friends for Friends, an East Hills Committee. The three student participants who were honored include Sarah Faber (pictured), Julia Tenner and Bella Tenner for their participation with the program. The committee chairs also won first place at the Long Island Good Deed Award and are being presented an East Hills' award for their leadership. Trustee Pomerantz established the program to provide monthly gatherings for an all-inclusive group for special needs kids and typical kids. The committee, together as an all cohesive group with the involvement of other students, meets at the East Hills Park and enjoys games, arts and crafts, music, ping pong, and sports events. Mayor of the Village of East Hills Michael Koblenz said "seeing everyone having fun is so uplifting. The program is important and impressive."
For more information and to join, please email East Hills' Trustee and Coordinator/Supervisor Clara Pomerantz at ccpomer@aol.com.