Pre-COVID Event: All Goes "Well" for Green Day and Wellness Day in East Hills!
On Saturday, August 24, 2019, and Sunday, August 25, 2019, over 800 residents and their guests attended the Village of East Hills' Annual Green Day and Wellness Day. The weather permitted all who attended to stop by and be updated on the methods and products to go green and enjoy better lives and health solutions. Mayor Michael Koblenz said "The event was highly successful. We thank Trustee Clara Pomerantz for planning and implementing Green Day and Wellness Day. The companies involved were very informative, and both functions proved to be extremely valuable."
The organizations who attended included fitness experts, beauty and health supplies, organic juices, a pharmacist, a plastic surgeon, Rallye Motors' newest and finest eco-friendly cars, solar and a booth by an energy auditing and savings firm, Roslyn Water, and much more. There was even a massage stretch table with a professional trainer. Specifically, the list of booths included Arbonne, doTERRA, Equinox, ProHealth, Dr. Trager DDS, Long Island Plastic Surgery, Walk-in Dermatology, BesScription, Juice Plus, Integrated Fitness Solutions, Beautycounter, NYS Department of Public Services, Bee Hives Honey, NCPD 6th precinct medicine drop, and Rallye BMW. There were even materials for an "Over 50 Fair" by Barbara Kaplan, as well as a booth by the Town of North Hempstead.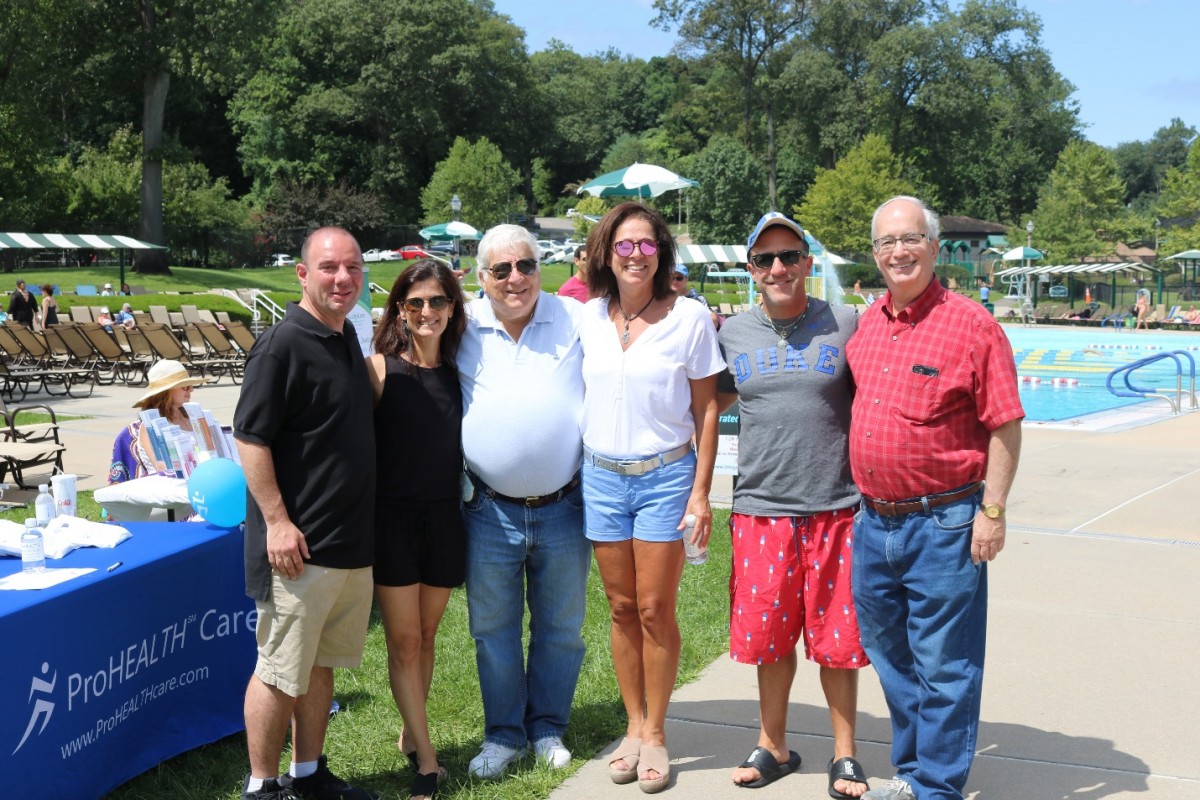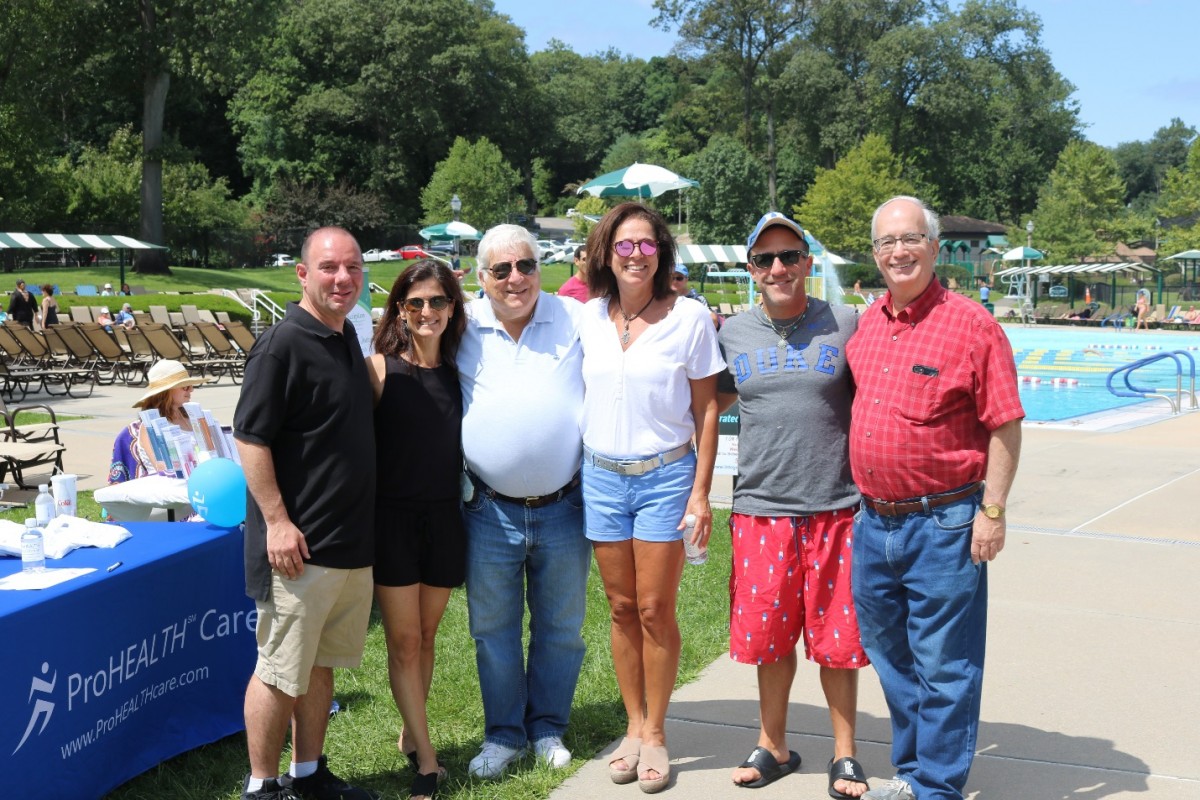 Village of East Hills Mayor Michael Koblenz (center) is joined by, from left to right, Town of North Hempstead Councilman and former East Hills Trustee Peter J. Zuckerman, Trustees Stacey Siegel, Clara Pomerantz, Brian Meyerson, and Deputy Mayor Manny Zuckerman. One of the many booths (ProHEALTH Care) shown to the left.