Pre-COVID Event: East Hills Awards Student Co-Chairs of the Friends for Friends Program!
On September 18, 2019, Mayor Michael Koblenz and the Board of Trustees of East Hills recognized the Student Co-Chairs of the Village's Friends for Friends Committee. High school students Bella Tenner, Julia Tenner, and previously, Sarah Faber, were awarded for their commitment and involvement with the program. Friends for Friends was organized by Trustee Clara Pomerantz six years ago to provide monthly gatherings for an all-inclusive group of children with and without special needs. They meet on a monthly basis in the Village Theatre, where the students unite to socialize, play games, and perform arts and crafts.
For more information and/or to join, please email East Hills Trustee and Coordinator/Supervisor Clara Pomerantz at ccpomer@aol.com.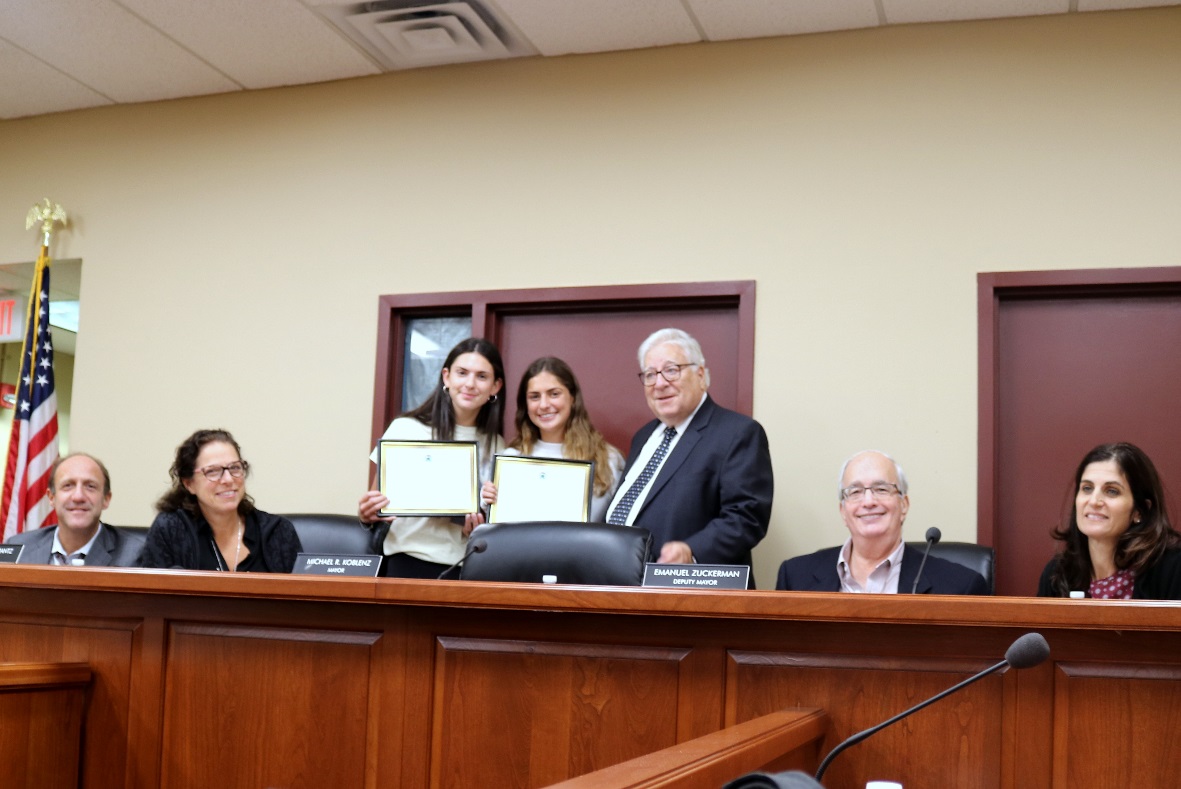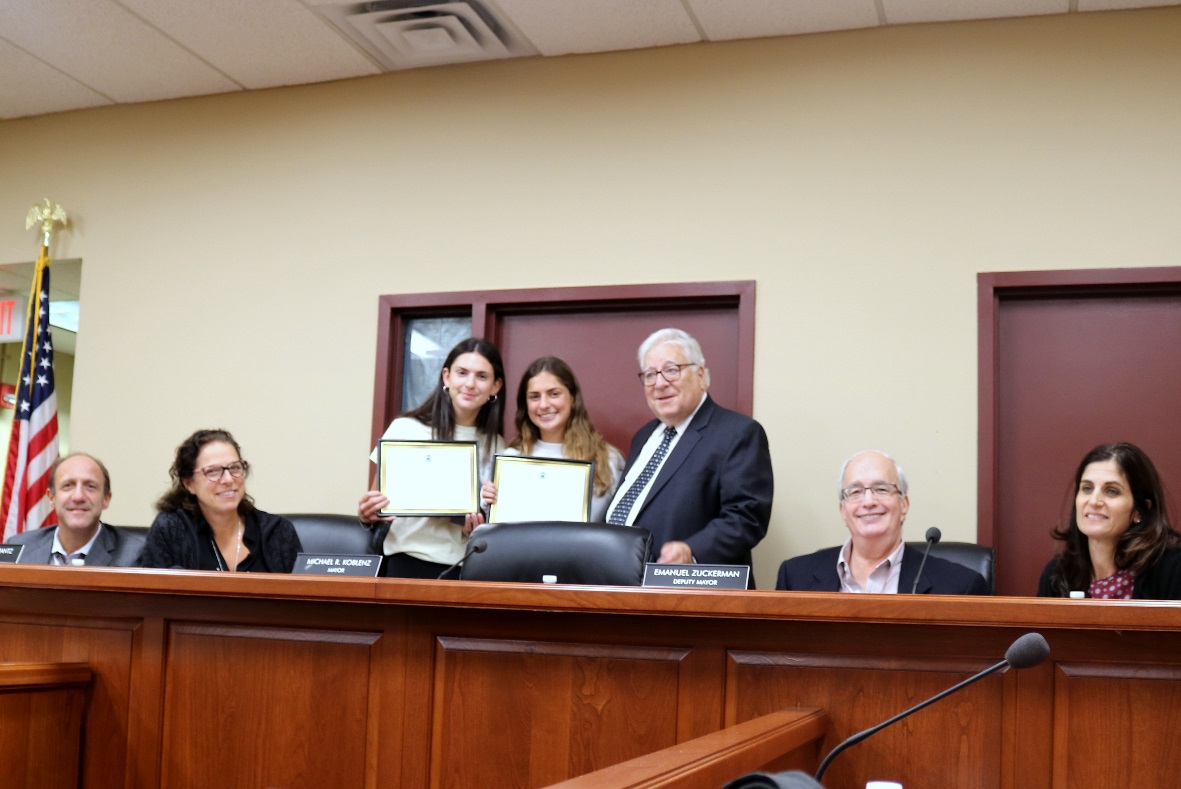 Shown with Mayor Michael Koblenz presenting the honors, are, from left to right: Trustees Brian Meyerson, Clara Pomerantz, Student Co-Chairs Bella Tenner, Julia Tenner, Deputy Mayor Manny Zuckerman and Trustee Stacey Siegel.