Pre-COVID Event: East Hills' Lifeguard to the Rescue!
East Hills Mayor Michael Koblenz presented to Jennifer Broncato a commendation for excellent performance of her duties as a lifeguard at the September 18, 2019 Village Board Meeting. On August 24, 2019, Ms. Broncato jumped into the pool to save a teenage boy who was drowning. The youth was pulled to the side and, thanks to her know-how and expertise, he is fine. Ms. Broncato is a college student majoring in nursing. Mayor Koblenz said "our community is truly appreciative to Jennifer for her exemplary actions which prevented what might have otherwise been a tragedy. Jennifer is a fine example and exceptional standout."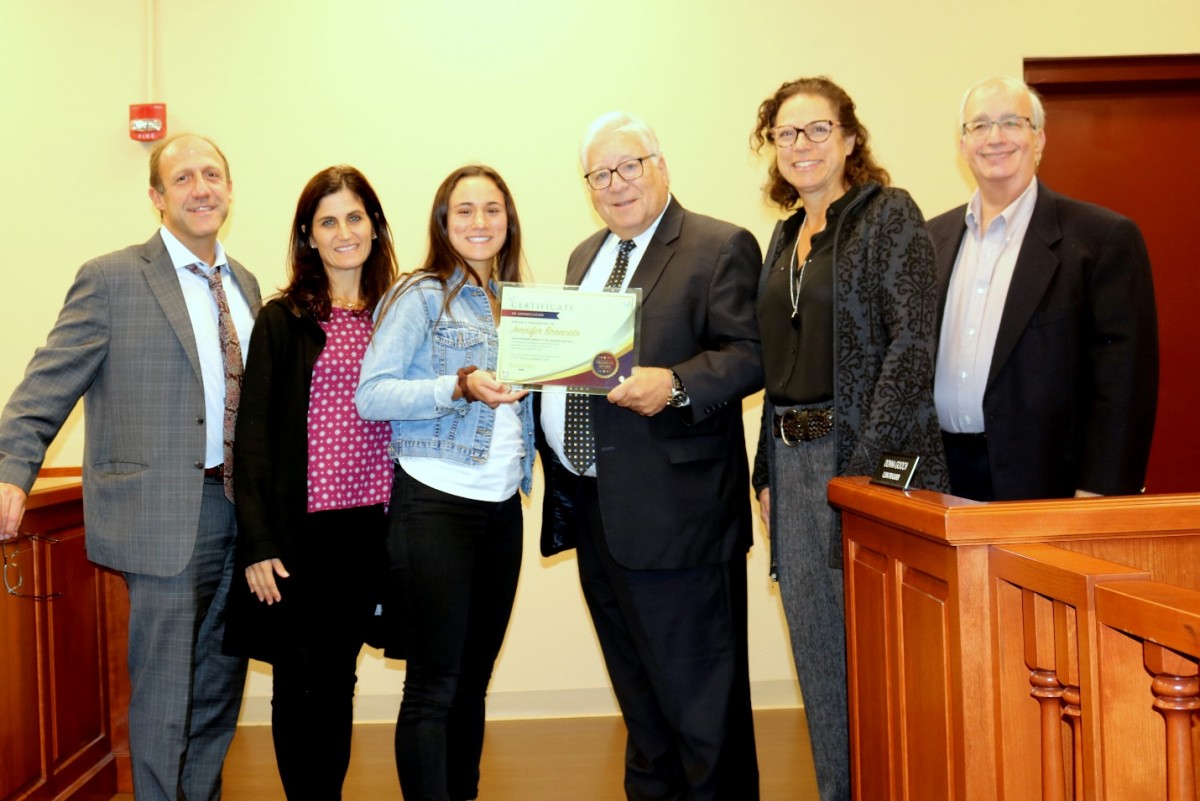 Pictured above is the Village of East Hills Mayor Michael Koblenz (center) presenting the commendation to Jennifer Broncato (also center) with, from left, Trustees Brian Meyerson, Stacey Siegel, Clara Pomerantz and Deputy Mayor Manny Zuckerman.