Mayor Koblenz presented Award by Preservation Long Island and Roslyn Historical Society!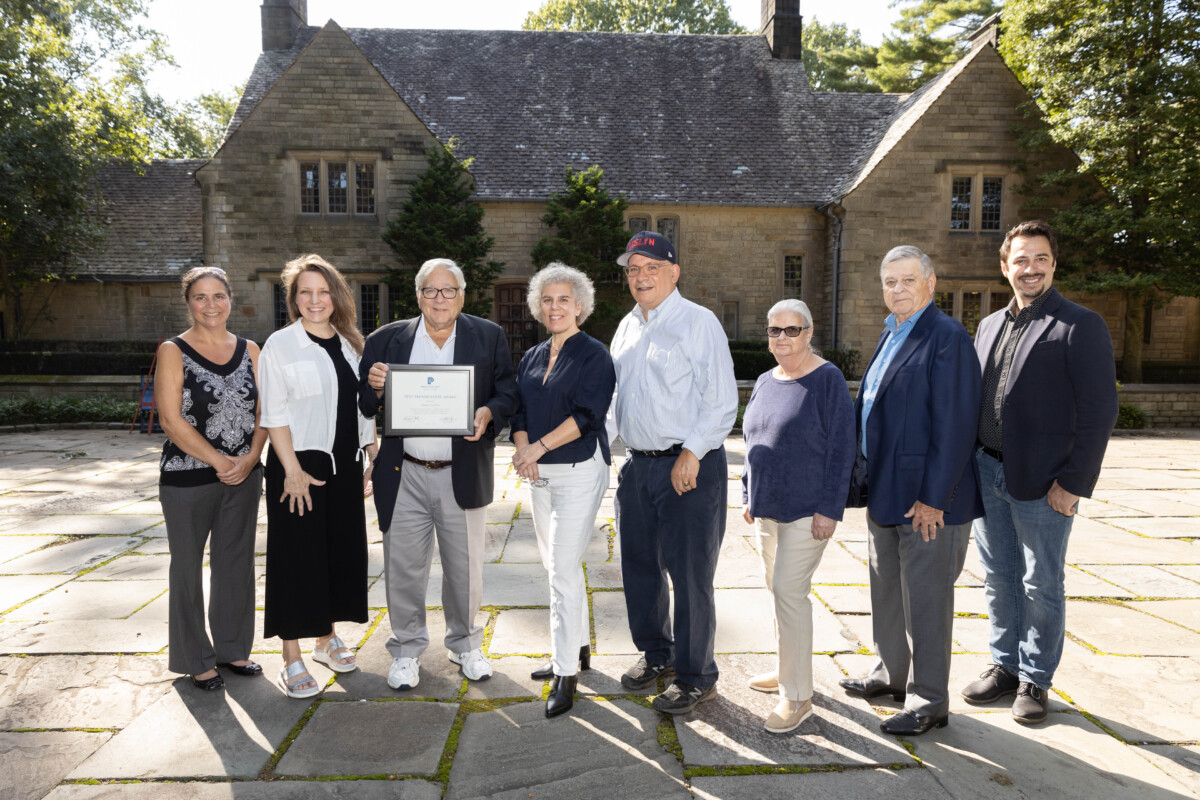 Photos by Greg Apisson.
Last Wednesday, Preservation Long Island presented a 2022 Preservation Award to Mayor Michael Koblenz and the Village of East Hills for "their organizational excellence in leading municipal best practices to preserve the historic John Mackay III's Happy House." The award was presented to Mayor Koblenz by Preservation Long Island's Alexandra Wolfe, executive director, and Sarah Kautz, director of preservation.
Members of the Roslyn Landmark Society, neighbors and East Hills officials attended the celebration held at the John Mackay III House at 2A Melby Lane in East Hills. Made of stone and constructed in 1929, Happy House was originally built for John Mackay III, grandson of John Mackay, who was one of the discoverers of the Comstock silver mines in the 1870s. His father, Clarence Mackay, was owner of the 648-acre Harbor Hill estate which made up much of East Hills from 1902 to the 1940s. The original 28-acre property was given by Clarence Mackay in May 1929 as a gift to his son.
In 2017, the previous owners of the property submitted an application that would demolish the historic house and create a four-lot subdivision. After four years of public hearings, the Village of East Hills reached an agreement with the owners that preserved the building and allowed two buildable lots on the property. Mayor Koblenz commented, "History is a part of the fabric of our society. Through this resolution we preserve our past and embrace it as part of our culture in East Hills."