East Hills Celebrates Annual Post-Thanksgiving Character Breakfast!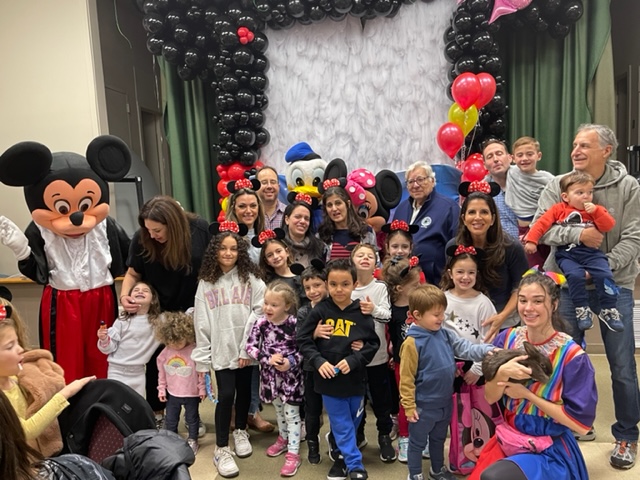 On Sunday, November 27, 2022, The Kids in the Park Committee held its annual Post-Thanksgiving Character Breakfast event at the Theater at East Hills. This year, guests enjoyed a Disney-themed Character Breakfast, will an all-inclusive breakfast, lots of photos and fun table crafts and activities.
The Kids in the Park Committee Co-Chairs are Robyn Brattner & Ellie Tulumba. The members of the Committee include Fanny Boneh, Joshua Brookstein, Seth Goldberg, Lindsay Haskel, Frances Kweller, Rachel Liebman, Allyson Stumacher & Rachel Tubian.
The Members of the Board of Trustees who also helped authorize the event are Michael Koblenz, Mayor, Manny Zuckerman, Deputy Mayor, and Trustees Clara Pomerantz, Brian Meyerson and Stacey Siegel.
The annual event was a tremendous success in large part due to support of the event sponsor, Goldberg Orthodontics.