FAST SOCCER CLASS – FALL 2021!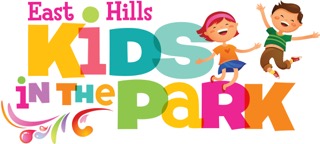 Kids in the Park is proud to welcome back FAST FC Soccer Classes to the Park at East Hills! In coordination with Kids in the Park, FAST FC will be offering soccer for 3 & 4 year olds this Fall 2021!
Program Details:
FAST (Fitness & Athletic Skills Training) is excited to bring back its soccer program, FAST FC, which will offer specialized soccer classes for 3 & 4 Year Olds this Fall at East Hills Park!  FAST FC's team of spirited coaches will provide an exciting, age-appropriate soccer experience through a variety of drill-based games, challenges, and contests so that your budding soccer star always feels like he/she is having a blast!  With a focus on building a strong foundation of the fundamentals, FAST FC's classes will provide a focus on dribbling, passing, shooting, the basic rules of soccer and overall athletic development.
Class Times & Ages
9:00am – 9:45am – Boys born in 2018
10:00am – 10:45am – Girls born in 2017-18
11:00am – 11:45am – Boys born in 2017
Class Dates (Saturdays)
September 11th, 18th, & 25th
October 2nd, 9th, 16th, 23rd & 30th
Raindate (if needed): November 6th
Cost – $240 per child for Residents; $265 per child for Nonresidents
Location – Village Theatre Field at the Park at East Hills
*All children must be accompanied by an adult/caregiver, who must be present for the duration of the class.  Village of East Hills release forms will need to be completed and signed by a legal guardian prior to the start of the session.*
THERE WILL BE NO MAKE-UP CLASSES, REFUNDS OR CREDITS FOR MISSED CLASSES